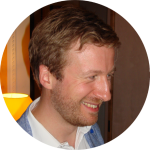 place Salée, 1 – 4900 Spa – Belgio

+32 87 84 00 80 (office)

+32 496 751 740 (mobile)

+32 87 77 48 09 (fax)
Appointments are made by phone or by e‑mail.
Usually, the appoint­ment will take place at my office.
However, you do not neces­sa­ri­ly have to come to my office if you live abroad (video or phone confe­rence are also possible).
To achieve grea­ter effi­cien­cy in the treat­ment of your case, it is always pre­fe­rable to make contact either by e‑mail, fax or by post.
You can also call me at my office from Monday to Friday (wor­king days) 02:00 PM – 05:00 PM.
Please recall my refe­rence in eve­ry commucation.
In an emer­gen­cy, please send me an e‑mail or call me on my mobile.
Parking near the law office is free.